Portfolio Orientation
19/05/2022
by
PM² Foundation
in Forum
Portfolio governance, processes, artefacts, and techniques help those involved in portfolio management optimise their management efforts and portfolio results. However, as "culture eats procedures for breakfast", managing organisational culture and influencing people's perspective, attitudes and perception should be of high priority when implementing portfolio management.
What is Portfolio Orientation?
Portfolio Orientation is the degree to which an organisation is oriented towards effectively harnessing the value of Portfolio Management. The necessary conditions for Organisational Portfolio Orientation are:
Strong organisational commitment to strategic effectiveness, organisational efficiency, risk management, accountability and transparency.
Viewing all work performed as organisational investments.
Organisation-wide recognition of the value of portfolio management as a performance enabler.
Seamless integration of portfolio management processes and mindsets into everyday work at all levels of the organisation.
Strong Portfolio Governance based on data-driven decision making and integrated reporting from all levels.
A suitable and well-tailored portfolio methodology is, of course, essential for effective portfolio management, but successful implementation of the whole endeavour will depend primarily on getting people on board and developing a portfolio orientation.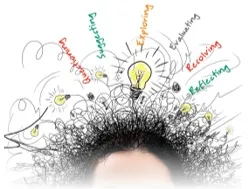 Ensuring that portfolio management is not perceived as just another layer of control and reporting is essential. Because when portfolio management is seen as additional organisational bureaucracy, people will end up working against it, passive or actively (see also the sabotage manual). They will simply comply with the motions of portfolio management, filling in templates and providing reports, but without contributing to its purpose or success.
In those cases, the portfolio layer produces the exact opposite of the intended effect: instead of enabling the creation of value, it ends up eroding the long-term value-creation potential of the organisation.
When portfolio management becomes just another layer of bureaucracy it creates resistance and ends-up eroding the value-creation potential of the organisation.
How can this be avoided? By developing a portfolio orientated mindset and actively managing the sociocultural dimension of portfolio management. And this should be done both throughout the rollout of portfolio management within an organisation and during the realisation of a portfolio with effective Stakeholder Engagement and Communication activities.
One of the most powerful influencers of people's perception and behaviour can be built into the portfolio methodology in the form of Mindsets, providing a common set of beliefs and values. These remind those involved in portfolio management of the attitudes and behaviours that can help them focus on what is important in the management of the portfolio.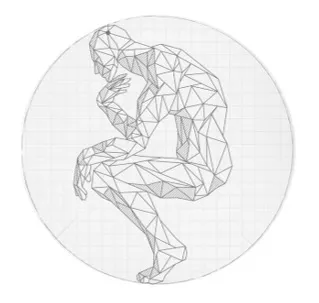 A portfolio orientation helps organisation position their management priorities in an optimally framed (portfolio) context. It reminds those who are involved in portfolio management to:
promote Portfolio Management as an enabler and not just as another layer of control and bureaucracy.
understand and respect the difference between functional roles and authority, on the one hand, and portfolio management roles, responsibility and goals, on the other.
achieve better quality information by intelligently linking various data sources and without asking for more reporting from the component levels.
aim for organisational effectiveness (without increasing complexity) by implementing portfolio management at all levels as a fractal organisation.
make portfolio management and portfolios useful at every level of the organisation by serving a variety of management and information needs.
apply holistic thinking and optimise portfolio management (not just parts of it) for the long-term benefit of the whole organisation.
standardise the approaches and methods for managing the components and ensure that these are aligned with the portfolio methods. 
gain visibility to portfolio component performance but focus on overall portfolio performance.
provide strategic direction and support to the component levels, without interfering in their daily management.
encourage the management of issues and decisions at the lowest possible governance level, while providing clear escalation channels and procedures.
understand the many challenges linked to strategy formulation and execution and use portfolio management to minimise the gap between defining objectives and delivering them (a.k.a. the implementation gap).
be realistic about portfolio investment requirements and acknowledge organisational capacity and capability constraints.
ensure that components and the portfolio itself have adequate resources, capabilities and skills. 
Together, a Portfolio Methodology and the appropriate mindset help practitioners navigate the complexities of managing portfolios in an organisation, and thus make the application of portfolio management more effective.